17th Century Day Out At Shaw House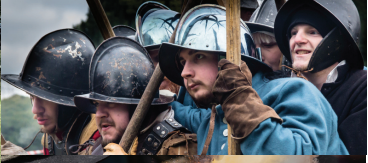 Saturday 7 March
Shaw House, Church Road, Newbury RG14 2D
Earl Rivers' Regiment of the Sealed Knot will be recreating military and civilian life against the backdrop of this Elizabethan mansion on the outskirts of Newbury, Berkshire.
Discover what life was like for those who had to take up arms against their fellow countrymen in the Civil Wars. Witness soldiers training to use swords, muskets and pikes and visit some of the tradesmen and civilians who accompanied the armies.
To really immerse yourself in the history, experience the living history demonstrations inside the house itself.
Shaw House – https://www.historichouses.org/houses/house-listing/shaw-house.html