Daventry Museum, Commemorating The Battle Of Naseby: 375 Years.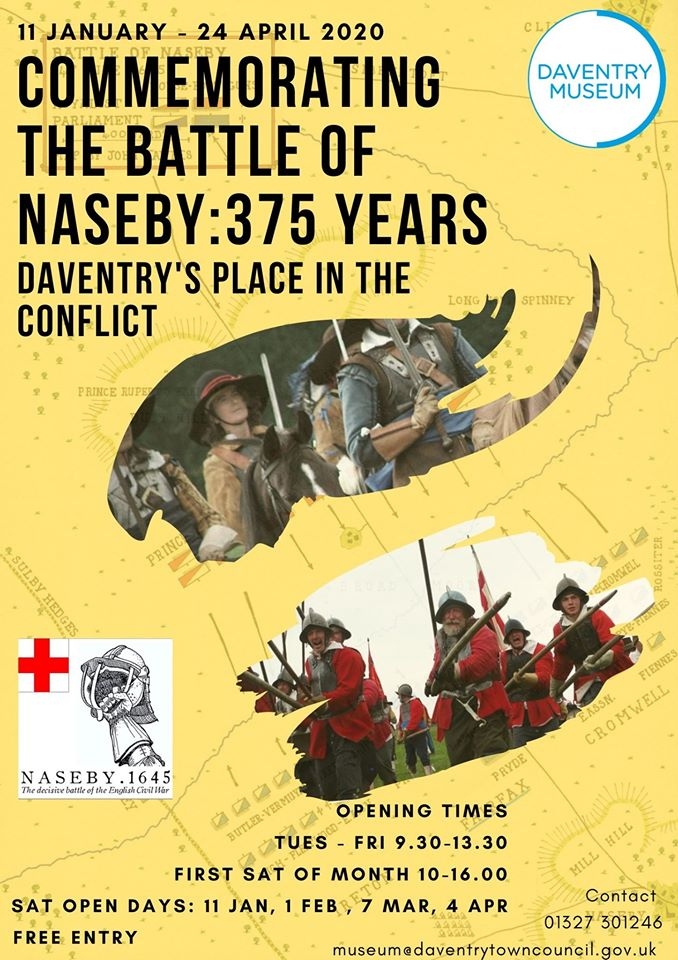 A fantastic new exhibition at Daventry Museum, Commemorating the Battle of Naseby: 375 years. Daventry's Place in the conflict.
Entry free. Daventry Museum – 3 New St, Daventry, Northamptonshire, NN11 4BT.
Nights before the battle in June 1645, King Charles stayed at Daventry's Wheatsheaf Inn and his Royalist forces used Borough Hill as a base before marching to fight at Naseby.
Many items in the exhibition will be on display for the very first time from lenders who are patrons and trustees of the Naseby Battlefield Project. You'll also benefit from having members of The Sealed Knot there on selected Saturdays to help bring the history to life.
This is part of a series of events by The Sealed Knot and the Naseby Battlefield Project to mark the 375th anniversary.
To find out more about the museum.